Social media giant Facebook has been stumbling from one corporate crisis to another. One of the biggest blunders by the company was the Cambridge Analytica scandal, in which third party apps were used to collect user data and use it to influence the US election in Donald Trump's favor. In July this year, the company made history by registering the largest one day drop in stock price in US history, to the tune of $120 billion.
The stock tanked following a disappointing second quarter earnings report. Then this week they admitted to falling victim to their biggest data breach ever, in which email, phone numbers and other personal details of up to 30 million users were illegally accessed.
Though investors still have confidence in Facebook founder and CEO Mark Zuckerberg, whispers are starting to emerge about his ability to lead a company worth more than half a trillion dollars.
Although founders usually provide vision for the company's future, sometimes they can get overwhelmed by the demands of such positions especially when their company witnesses explosive growth. Larry Page and Sergey Brin famously handed over leadership of Google to Eric Schmidt, the "adult" who'd take care of the "grown up stuff" while they studied and concentrated on projects they were really passionate about. Page later assumed the CEO's position after years of being mentored by the older and more business savvy Schmidt.
For a project that started as a simple website in a Harvard dorm room, Facebook has grown to become one of the companies with a real chance of achieving the trillion dollar valuation mark. Although Zuckerberg has taken all this in his stride, he couldn't have expected such wild success when he started it. Apart from the Facebook platform, the company has acquired two other companies that now have more than a billion users: Whatsapp and Instagram.
These acquisitions, while important for the company's growth, have also brought the CEO's leadership skills under sharp scrutiny. Whatsapp and Instagram founders have all left the company that acquired their apps, and not on good terms. Whatsapp co-founder Brian Acton went as far as tweeting #DeleteFacebook, and was in such a hurry to leave the company that he left behind $850 million in stock options that would have matured had he stayed a year longer.
His partner at Whatsapp Jan Koum has been more quiet about his reasons for leaving, but they're not that hard to figure out. At the heart of the dispute is the co-founders' business model which seems to have clashed with Facebook and Mark Zuckerberg's philosophy. Mark's motto has always been "move fast and break things", meaning they have no problem putting out half baked products, so long as he's first in the market. Facebook , like Google, also relies heavily on ads for revenue. The Whatsapp co-founders absolutely hate ads, and have always said so.
As part of the app's blockbuster $22 billion acquisition by FB, Mark is said to have promised not to "contaminate" Whatsapp with ads. That promise was broken as soon as Facebook got full control of the app, with its engineers working hard to both integrate Whatsapp with Facebook, and explore ways of showing ads on the app. The co-founders left when their non-ad based monetization ideas were dismissed.
The story is also similar in Instagram's case. The popular photo sharing app's founders in late September announced their departure from the company. While Kevin Systrom and Mike Krieger did not give the exact reason for this move, insiders have mentioned Facebook as the cause. For years, Instagram was allowed to chart an independent path while relying on Facebook for growth and resources. This is why the company was able to easily hit the 1 billion users mark. But with FB having over 2 billion users and growth slowing down, the company seems to have set its sights on IG for future growth. Systrom and Krieger, in their departure post announced that they were eager to rediscover their passion, perhaps alluding to frustration brought on by increasing pressure from the parent company.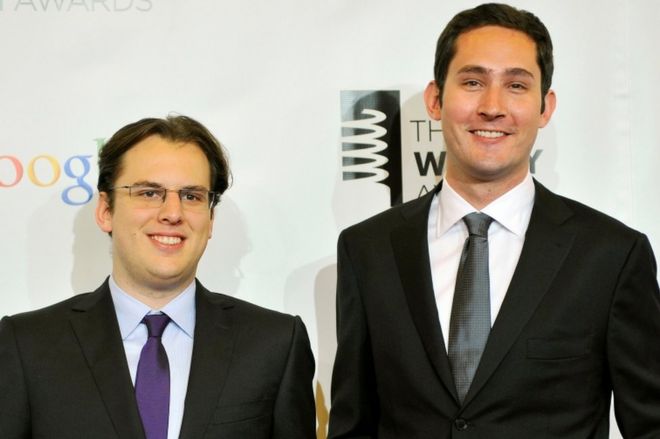 With the departure of the 2 apps' founders, it's still unclear how other founders will react should Facebook want to acquire them. The tensions point to a pattern of dishonesty on Mark Zuckerberg's part. From the very beginning, he was accused by the Winklevoss twins of stealing their idea to start Facebook. Then he also allegedly cheated his partners such as Eduardo Saverin out of sizable chunks of company equity. This kind of history does not make good reading for any potential seller who might be approached by the company. It's instructive to note that Snapchat turned down a $3 billion offer from Facebook. Whether this was informed by their desire to forge their own path or distrust of FB, it's still hard to tell.
Mark Zuckerberg cannot take all the blame for all these crises though. He is obviously under pressure from shareholders to grow the company revenues. The decisions he makes in pursuit of this goal puts him on a collision course with others in the company. As CEO, he must make whatever decisions he feels will be beneficial to Facebook Inc., even if some get betrayed in the process. To that end, being CEO requires him to balance various conflicting interests.